Full Time
This position has been filled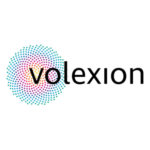 Website Volexion, Inc.
Next-Generation Lithium-Ion Batteries
Volexion is a startup commercializing a breakthrough graphene technology enabling the next generation of Li-ion battery materials. Our first product is a drop-in high energy cathode material with 10x better performance than state of the art, moving the Li-ion and electric vehicle industry 10 years forward.
We are a spinoff of Northwestern University, we scaled up at Argonne National Lab, and we are backed by leading US climate tech venture funds and government agencies.
What you'll do
We are looking for a Battery Materials Engineer to lead the development of our drop-in solution. Part of our Operations team, your role entails working in close collaboration with the Engineering & Application teams, with Senior Management and with External Stakeholders to iterate and create meaningful results. This role reports to the Chief Technology Officer.
We invite you to join our team if you:
are a self-starter, who operates independently and goes the extra mile

enjoy teamwork, seek immediate impact, and want to grow with a rapidly evolving company,

proactively give constructive feedback and ask for resources critical to your mission,

are excited to take technology from pilot to industrial scale, and

can work with us in Chicago, IL with US work authorization, and are open to relocation
Key Responsibilities
Graphene precursor and battery materials synthesis and testing

Seek and validate optimization and scale-up opportunities

Characterization of materials' physical, chemical and electrical performance (e.g., SEM, XPS)

Build prototype batteries and validate electrochemical performance

Develop and maintain Volexion's operating procedures and quality control system

Generate reports and presentations for customers, investors, and internal deliverables
Required Qualifications
M.S. or B.S.in chemistry, electrochemistry, materials science, chemical engineering or related field

Ability to lead joint research projects with industrial customers

Effective communicator, collaborator, and project leader

Ability to build out new lab spaces and develop best-in-class Operation and Quality Systems

Proficiency in Excel or Matlab or equivalent software for data management and analysis

Available to start immediately (preferred) or in the short term
Preferred Qualifications
3+ years of experience in materials synthesis and materials characterization

3+ years of experience in electrode formulation, battery prototyping, and Echem testing

Knowledge of commercial and emerging Li-ion battery materials
Experience with battery systems (design, development, prototyping)
Volexion combines diverse approaches from unique disciplines to drive step change improvements in an industry with exponential growth and technological innovation. To build on this strength, we encourage candidates from underrepresented backgrounds to apply. Our team is hiring multiple candidates in batteries and materials science and we encourage you to share this and related postings with your colleagues.
Next steps
Contact Damien Despinoy (HR@volexion-inc.com) with your resume, a brief note, and the title "Battery Materials Engineer" in your email header to apply.