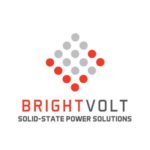 Website BrightVolt Solid State Batteries
Leaders in solid-state battery technology
Reports to: Chief Battery Scientist
Position Summary:
The Sr. Battery Design Engineer's primary responsibility will be to work with, and supervise/manage a team of leading battery engineers and scientists to design & develop rechargeable Solid-State Lithium Battery Products, including product specification at development level. This scope also encompasses battery cell formulation and product optimization to continuously improve battery systems performance. The incumbent will establish and utilize basic design of experiments (DOE) to ensure comprehensive qualification and validation of products; may also be required to not only transfer developed battery technology to scale up and manufacturing teams, but also function alongside teams to ensure that scaled up products meet desired/developed specifications. The Sr. Battery Design Engineer will employ failure mode effects analysis and other problem-solving methodologies to address inadequate product performance. The ideal candidate will have successfully worked on various battery design configurations from concept to production scale up.
Salary: DOE.
Qualifications Required:
• BS Engineering in Chemical, Electrochemical or Material Science required with minimum 10 years related experience in lithium-ion rechargeable battery design & development.
• MS Degree (or higher) in similar disciplines preferred with minimum 8 yrs. related experience in battery cell (secondary and primary) design.
• Successful design of various battery configurations, including cylindrical and prismatic form factors at industrial levels, from initial research and proof of concept to development prototype volumes. Experience in designing and productizing cylindrical and prismatic form factors of rechargeable cells desirable.
• Knowledge in designing small form factor rechargeable lithium batteries a plus• Strong technical background in Electrochemistry and battery/cell development
Essential Functions and Requirements:
• Product Design from concept to scale up including meeting all ancillary requirements. (ie; regulatory, testing, etc.)
• Project Conceptualization & Reporting
• Product development system operations and failure analysis including validation testing, FMEA, and qualification DOEs at development level
• Technology and product transfer to pilot manufacturing.
• Lead and participate in interactions with other functional teams including product scale up, manufacturing and rapid prototyping teams
• Development and characterization of new processes, improvement and extension of existing process for battery cell performance improvements
• Other duties and responsibilities assigned by management
Job Competencies (Knowledge, skills and abilities):
• Strong organizational and project management skills.
• High attention to detail, accuracy and precision
• Advanced communication (oral & written) and interpersonal skills
• Able to prioritize and manage time effectively (self- motivated and self-managing)
• Change agency; able to lead change and respond to strategic and tactical changes as required.
• Demonstrated proficiency with MS Office, MS Project, etc.
• Demonstrated knowledge of cell and battery testing methodologies; interpretation and presentation of data.
• Interface effectively with customers and all functional support groups to facilitate positive results.
• Able to translate designs and planning to actions and quantifiable results.
• Effectively foster collaborative relationships with all organizational levels.
• Closely monitor current industry trends; benchmark competitive products and technologies to ensure BrightVolt's leadership position in battery design and technology.
• Be committed to product excellence and value (quality, service, and cost).
• Lead & foster product excellence and continuous improvement.
• Commitment to quality & total customer satisfaction (TCS).
• Positive attitude / High energy / Team oriented
Job Type: Full-time