This position has been filled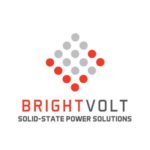 Website BrightVolt Solid State Batteries
Leaders in solid-state battery technology
Reports to: VP of Business Development and Chief Battery Scientist
Position Summary:
The Customer Success Engineer will be based at BrightVolt's R&D Center in Newberry, IN, and report to our VP of Business Development as well as Chief Battery Scientist. The ideal candidate will be comfortable in operating in a truly matrix structure within our organization, with close and routine collaboration with the R&D team. The candidate will collaborate with a team of leading battery engineers and technical staff members to design & develop products, including definition of specifications at the developmental level, for various BrightVolt clients. Further, the scope also encompasses hands-on formulation of various battery components, leading up to fabrication of full battery cells in different formats such as coin, pouch, etc. The candidate will play a key role in routinely interfacing with our clients and industry partners worldwide, offering technical collaboration and support, and also leading our product design optimization and continuous improvement process. The candidate should be well familiar and comfortable with establishing and utilizing industry-standard product development documentation and project management toolsets such as MRDs, PRDs, DOEs, DFMEAs, PFMEAs, APQP, etc.
The ideal candidate will have successfully worked on various battery design configurations from concept to production scale up. This role will work closely with BrightVolt customers in addressing their particular needs and will require excellent customer-facing verbal and interpersonal skills, along with outstanding technical skills.
Salary: DOE.
Qualifications Required:
• BS Engineering in Chemical, Electrochemical or Material Science required with minimum 8 years related experience in battery (secondary and primary) design & development.
• MS Degree (or higher) in similar disciplines preferred with minimum 5 yrs. related experience in battery cell (secondary and primary) design.
• Successful design of various battery configurations from initial research and proof of concept to development prototype volumes.
• Knowledge in identifying grant funding opportunities and writing successful grant applications a plus.
• Strong technical background in Electrochemistry and battery/cell development.
• Experience working closely with customers, and their product needs. Mature professional skills to effectively manage expectations and maintain project timelines and deliverables.
Essential Functions and Requirements:

• Product Design from concept to scale up including meeting all ancillary requirements. (for example – regulatory, certification, etc.)
• Project Conceptualization & Reporting – ability to accurately translate customer requirements into product specifications, and conduct gap analysis as needed.
• Product development system operations and failure analysis including validation testing, FMEA, and qualification DOEs at development level.
• Technology and product transfer to pilot manufacturing.
• Lead and participate in interactions with other functional teams including product scale up, manufacturing and rapid prototyping teams.
• Development and characterization of new processes, improvement and extension of existing process for battery cell performance improvements.
• Manage timelines and deliverable expectations to ensure on-target performance for multiple customer projects in parallel.
• Hands-on experience fabricating full battery cells and several of its associated individual components.
Job Competencies (Knowledge, skills and abilities):
• Strong organizational and project management skills.
• High attention to detail, accuracy and precision.
• Advanced communication (oral & written) and interpersonal skills.
• Able to prioritize and manage time effectively (self- motivated and self-managing).
• Change agency; able to lead change and respond to strategic and tactical changes as required.
• Demonstrated proficiency with MS Office, MS Project, etc.
• Demonstrated knowledge of cell and battery testing methodologies – interpretation, analysis and presentation of data.
• Interface effectively with customers and all functional support groups to facilitate positive results.
• Able to translate designs and plans into actions and quantifiable results.
• Effectively foster collaborative relationships with all organizational levels.
• Closely monitor current industry trends – benchmark competitive products and technologies to ensure BrightVolt leadership position in battery design and technology.
• Be committed to product excellence and value (quality, service, and cost).
• Lead & foster product excellence and continuous improvement.
• Commitment to quality & total customer satisfaction (TCS).
• Positive attitude / High energy / Team oriented.
• Ability to travel frequently (~10-25% of the time), worldwide, with no restrictions.
Job Type: Full-time
Required experience:
• battery: 5 years
Required education:
• Bachelor's & Master's
BrightVolt is an equal opportunity employer.